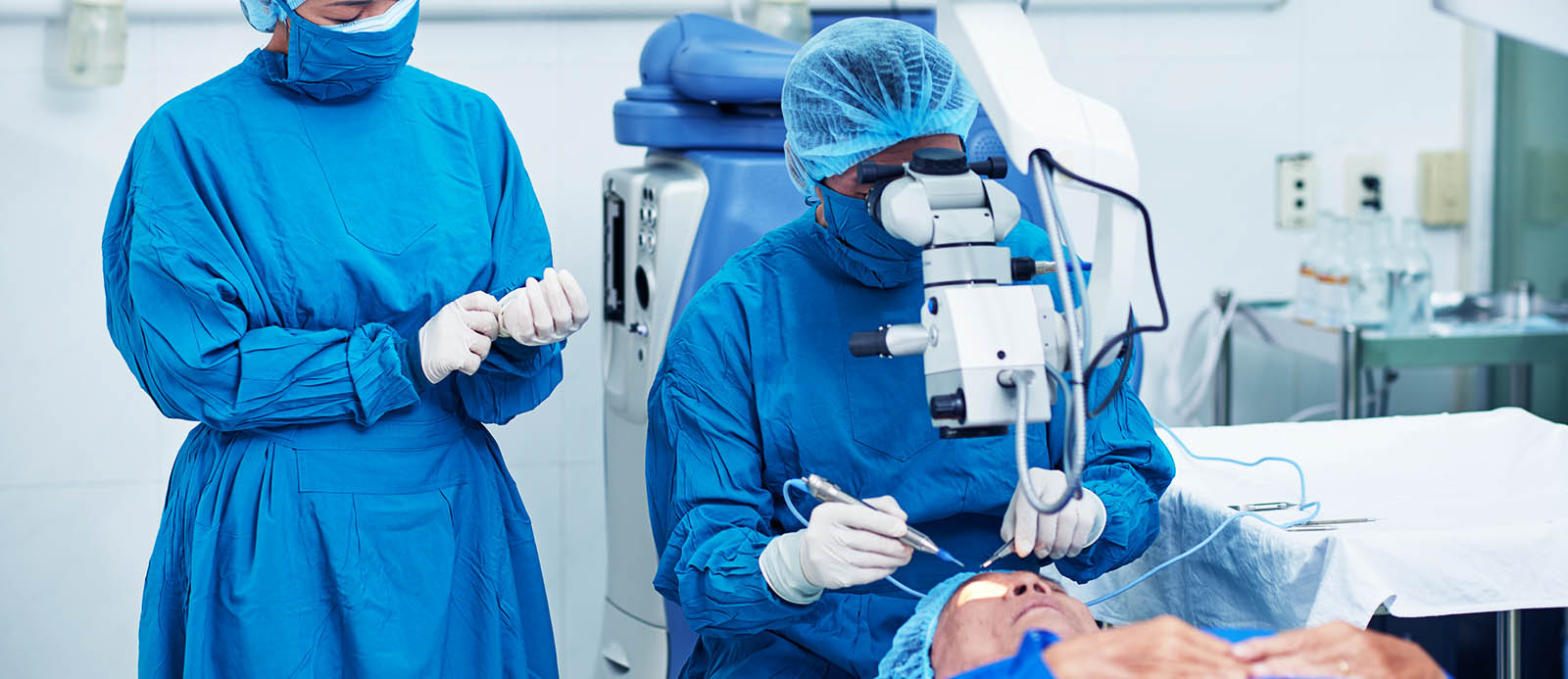 The number of cataract patients in Indonesia is the highest in Southeast Asia with 1.5% of Indonesia's population affected. Some even say that this figure is also the second highest in the world. Cataracts are also the main cause of blindness, with an increase in cataract blindness sufferers by 0.1% or around 210,000 people per year.
Indonesia being a tropical country makes our population more likely to suffer cataracts 15 years earlier than the population in subtropical areas. Based on the data above, many parties have organised various social activities to help reduce the high number, including Pollux Habibie International, which has launched the Corporate Social Responsibility (CSR) program for the Ten Thousand Eyes Cataract Operation in the Pollux Habibie Vision container.
Realizing Mrs. Hasri Ainun Habibie Aspirations
Mrs. Hasri Ainun Habibie, wife of Mr. B.J Habibie, the 3rd president of RI, has great enthusiasm to eradicate blindness caused by cataracts. Mrs. Hasri Ainun is also a doctor who played a very big role in the establishment of the Indonesian Eye Bank and until now her fight and legacy is relayed to the eye clinic of Dr. Hasri Ainun Habibie in Bogor who still regularly provides free eye health services to underprivileged citizens.
Pollux Habibie International as part of the Habibie family tries to convert and continue Mrs. Hasri Ainun Habibie fight and legacy by organizing the Ten Thousand Eyes CSR Program through Pollux Habibie Vision. This program will continue for the next few years until 10,000 eyes have been cured of cataracs, and it is possible that it will be continued again in the following year after the target is met.
This program is a Corporate Social Responsibility (CSR) program from Pollux Habibie International on the Meisterstadt Batam project, which is a Mega Superblock with various facilities and consists of 11 building towers, namely 8 apartment towers, 1 Hospital Tower, 1 Office Tower, and 1 Hotel Tower. . Even though the Meisterstadt Project is domiciled in Batam, the scope of implementation of this program is not limited to Batam, but is implemented throughout Indonesia.
The target of this program is specifically for underprivileged citizens with all limitations to get health services. The registration process for this program is also very easy, simply by contacting the local perdami, then data will be recorded and an operation will be carried out when the quota amount has been met.
This program, which has been inaugurated since May 2016, has the following objectives: Reducing the number of cataract sufferers in Indonesia, helping underprivileged citizens, Increase the productivity of cataract sufferers, conducting regular and continuous cataract surgery and introduce the Meisterstadt project as a product of Pollux Habibie International.
Our Journey in Community Service