Business Development & Partnerships Program
PPI's Extensive Expertise & Business Network
PPI's extensive global & local network allows us to bring both domestic and foreign capital partners together with our partner land owners to deliver strategic projects and flexible property solutions that are focussed on the long term.
PPI brings together years of industry expertise and professional experience in tackling the complex issues surrounding development strategy, feasibility study, financial planning, tax and legal structure, constructure and other critical components of the project. We offer full support through our end-to-end expertise and services as one fully integrated business to deliver successful and sustainable investment outcomes.
PPI's end-to-end expertise and services to deliver successful and sustainable investment outcomes: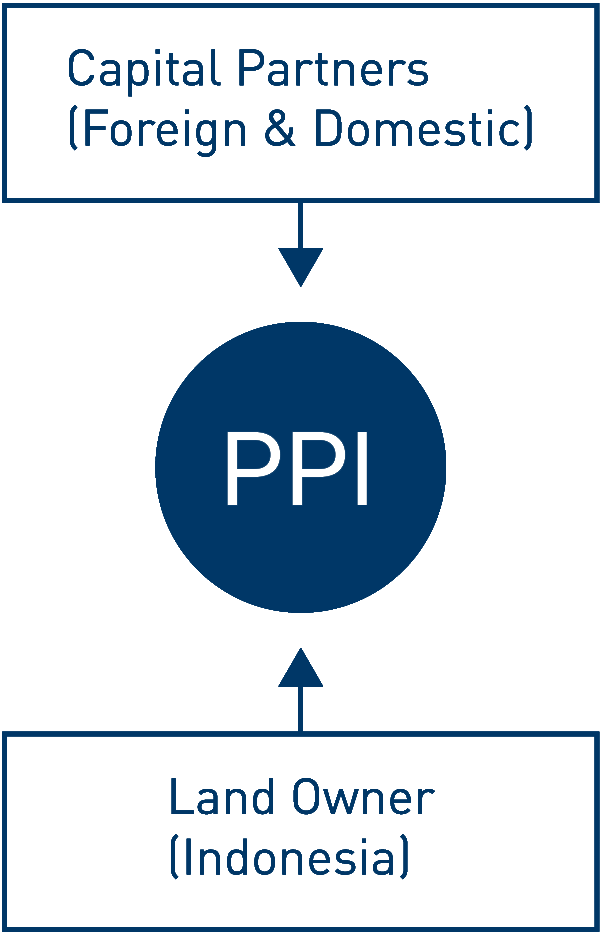 Advisory Services and Due Diligence
Project analysis, asset planning, cost estimates, business case development, concept plans, stakeholder management, feasibility studies, site choice, approval processes, planning approvals, investment partners.
Risk Management & Mitigation
Regulatory risk, sabotage risk, government policy alignment, project-level  risk management.
Construction and Project Management
Holistic design elements, architect and engineer liaison, site management, onsite construction, contracting strategies, tenders, procurement, safety controls, risk identification and management, financial monitoring and reporting, workflow efficiency, time and quality control.
Sales & Marketing Network / Capabilities
Property branding, project conceptual development,  marketing strategy, advertising  and other end-to-end capabilities.